We contribute to improving the quality of life of our patients and offer innovative health services.
Exclusive Representations
We improve quality of life
High-tech implantable products
Proven track record of successful interventions
Permanent training programs
Full availability
24×365 service
Dedicated phone line by surgical specialty
Operating room technical support by specialized professionals 24 hours a day
Nationwide coverage
Smooth delivery throughout the national territory
Regional distributors
Administration, logistics and medical audit
IT'S GOOD TO LISTEN TO US
A series of podcasts created by the Siprotec Technical Center. We offer to the community the opinion, vision and appreciation of distinguished healthcare professionals on current issues and interventional cardiology.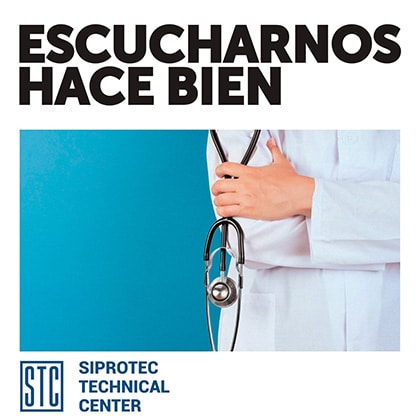 Follow us in our social networks
to get the latest news on interventional cardiology and take part in our events!
Siprotec S.A.
Comprehensive Prostheses
Delivery System.
Juan Díaz de Solís 1860 (B1638 BIH) Vicente Lopez
Buenos Aires
Argentina
Tel: 011 4589-5025
Mail: info@siprotec.com.ar