Pie Medical Imaging
Dedicated to the efficient and effective analysis and visualization of medical images.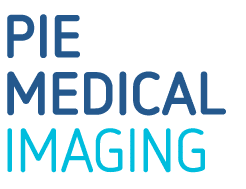 For over 20 years, Pie Medical Imaging has been dedicated to the efficient and effective analysis and visualization of medical images. In collaboration with clinical and research partners, we develop cutting-edge solutions for our clients worldwide.

The CAAS vFFR system is an innovative technology that enables the physiological evaluation of coronary lesions without pressure wires or hyperemic agents.
Introduction
Strengths • Only 2 angiograms needed • X-Ray system independent • Functional and anatomical measurements • 510(k) Cleared and CE Marked CAAS vFFR calculates the pressure drop in coronary vessels without the need of a pressure wire. The vFFR module builds a 3D reconstruction of two angiograms and assesses pressure-drop, resulting in a vFFR value. Additionally, the 3D reconstruction will enable assessment of severity and percentage of stenosis.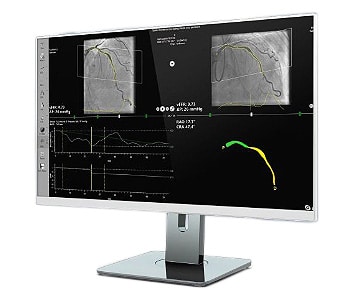 Why?
No invasive pressure wire needed
No hyperemic agent needed
Easy, one-minute analysis
Pre- and post stenting analysis
Strengths
Only 2 angiograms needed
X-Ray system independent
Functional and anatomical measurements
510(k) Cleared and CE Marked
 "In the FAST II trial," said Joost Daemen MD, PhD, principal investigator "We confirmed that vFFR as calculated using CAAS vFFR has a high diagnostic accuracy to detect FFR ≤ 0.80 in an international multi-center setting. vFFR is an accurate, fast and easy to use tool to assess coronary physiology."
High diagnostic accuracy and good correlation with invasive FFR

[1] Published in EuroIntervention (2019; doi: 10.4244/EIJ-D-19-00466) [2]Published in JACC Cardiovasc Imaging (2021; doi: 0.1016/j.jcmg.2020.08.006) [3]Presented at EuroPCR 2021 [4]Between site operator and corelab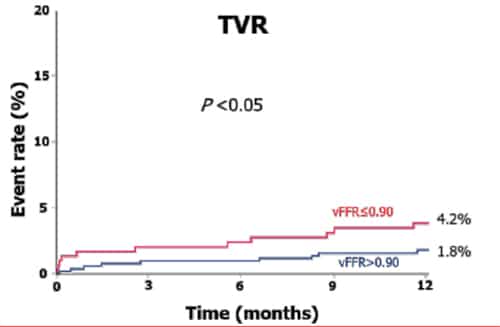 Optimize patient outcome using post stenting vFFR assessment 
Lower rate of MACE for the patient group with a post stenting vFFR value above 0.9 [5] 
[5] Presented at TCT 2019 
vFFR can be used for HeartTeam decision making 
vFFR might impact the way HeartTeam consensus is reached. As functional assessment of 3-vessel disease using vFFR is used in stead of anatomical assessment. [6] 
[6] Presented at TCT 2020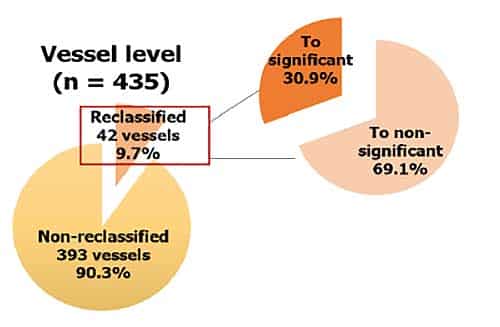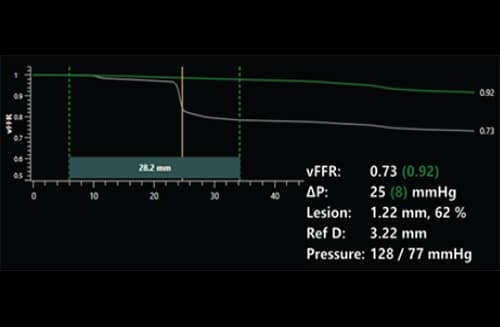 vFFR can be used to predict the effect of the treatment using the residual pressure drop and residual vFFR value.
Conclusion
The 3D-QCA derived vFFR has a high linear correlation to invasively measured FFR, a high diagnostic accuracy to detect lesions with an FFR ≤ 0.80 and a low interobserver variability. 
Pie Medical Imaging develops, produces and sells products in accordance with international accepted standards. CAAS Workstation is FDA 510(k) cleared and MDD compliant (CE marked). 
Siprotec S.A.
Comprehensive Prostheses
Delivery System.
Juan Díaz de Solís 1860 (B1638 BIH) Vicente Lopez
Buenos Aires
Argentina
Tel: 011 4589-5025
Mail: info@siprotec.com.ar